FEMS Modernization of Engine House 14
 Client:            Department of General Services (DGS)
Size:                12,622 SF (existing + ad.)
Date:               August, 2016
Location:         Washington, DC 20011
LEED:              Gold
DVC modernized Engine Co. 14 from its original structure, built in 1944. DVC worked with the Department of General Services (DGS) to construct a comprehensive interior upgrade and a replacement of the Apparatus Bay. The balance of modern design and historic elements set a benchmark for future engine house renovations.
The historic nature of the engine house was preserved by maintaining the large apparatus bay and the iconic fire engine red vehicle doors. The facility was modernized with two additions, totaling 4,369 square feet. The expanded square footage allowed for separate men's and women's facilities, expanded kitchen and dining hall, new exercise room, and offices. DVC ensured continued service to the community during the renovation by constructing a temporary fire station with a shelter for the fire trucks and ambulance.
DC Women's Shelter
Client:             DC Department of General Services (DGS)
Size:                15,000 SF
Date:               June 2014
Location:        Washington, DC
LEED:              Silver
DVC collaborated with DC Department of General Services (DGS) architects to demolish and reconstruct the 611 N Street Women's Shelter. The scope of this project originally involved the complete interior and exterior renovation of a two-story, 15,000-SF temporary housing shelter.
The project was redesigned after the discovery of a damaged roof. The building was demolished to the foundation and newly constructed. DVC incorporated numerous sustainable-design features into the project to achieve LEED-Silver certification. DVC identified cost-savings and value-engineering solutions that returned approximately $600,000 to the DC DGS.
Upon completion of the project, the Mayor conducted a formal ribbon-cutting ceremony in acknowledgement of the facility's importance and in recognition of DVC's quality construction services.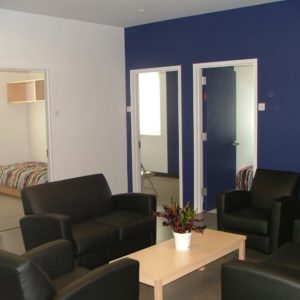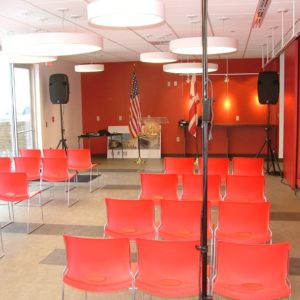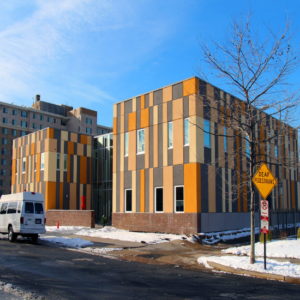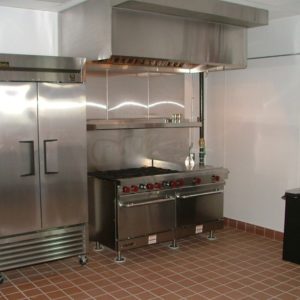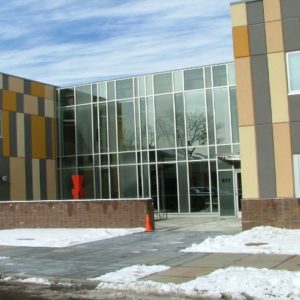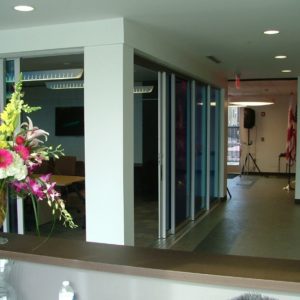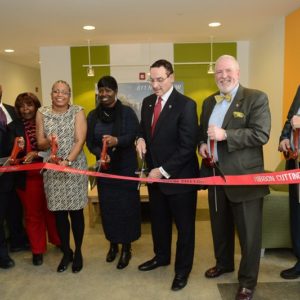 10 Bed Hospice Addition – VAMC, Martinsburg
Client:             Department of Veterans Affairs
Size:                9,000 SF
Date:               June, 2012
Location:        Martinsburg, West Virginia
LEED:             Silver
DVC led the design-build expansion of an existing VA medical center hospice. This ground-up construction project increased the number of private resident rooms for veterans while connecting to an existing building and its existing systems.
The new space was designed specifically to enhance the patient experience through patient-centered and evidence-based design. Some noteworthy features included in-room access to medical information, pharmacy support, and ceiling lifts. These new building systems were incorporated into the existing campus' utility, alarm, public-address and telecommunications infrastructure.
DVC also enhanced the exterior design by using a brick façade crowned by a floor-to-ceiling glass wall front, double-glazed windows, automatic commercial swing doors, a porch roof and a slab on grade foundation. Among the accents of this addition was a "healing garden" in the courtyard with ADA walkways, ponds, foundations, seating, vegetation, a gazebo, security fence, patio area and external lighting.
DVC implemented effective and necessary dust control and infectious disease (ICRA) measures during construction to prevent any contaminations in the adjoining structure. Careful phasing and coordination with the client enabled the project to be completed on time, within budget and without any discernible negative impact on the adjoining building's function.